Instructor Spotlight: Priyanka Ranade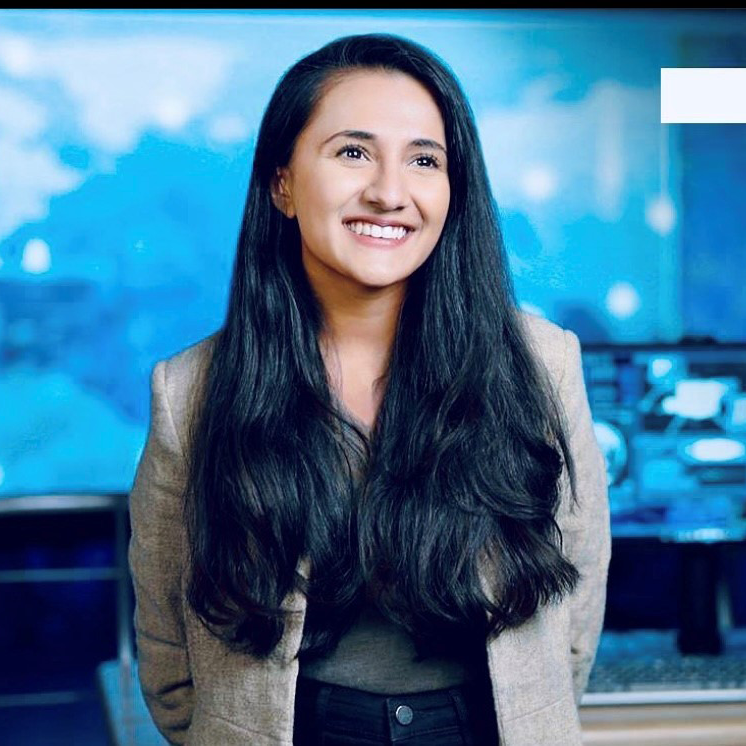 This semester, students in the ACES program have the opportunity to take an Advanced Seminar in Cybersecurity called "IoT Security." This course is taught by Priyanka Ranade, a Cyber Software Engineer at ACES Founding Partner Northrop Grumman.
Priyanka Ranade, a native of Silver Spring, MD, first became involved in the world of cybersecurity during a high school debate competition. Becoming intrigued by what she calls the "omnipresent field," she joined the Cyber Scholars program at University of Maryland, Baltimore County, where she is currently a PhD student in Computer Science.
There, she took advantage of research opportunities with UMBC's Accelerated Cognitive Accelerated Cybersecurity Lab (ACCL) where she got exposed to several projects that leveraged cognitive computing approaches to accelerate real time information extraction from open source cybersecurity information.
Currently, alongside working toward her PhD, Ranade works as a Cyber Software Engineer at Northrop Grumman as part of the Pathways Program. This program gives recent college graduates the opportunity to work in three different areas of the company over the course of three years. Through this program, she she won several internal awards for her innovative work and her leadership in the Cyber Intelligence Mission Solutions (CIMS) unit.
"As a Cyber Software engineer, my goal is to not only create innovative cybersecurity technologies, but also to develop and integrate appropriate security controls to new and existing systems," Ranade noted, "I have worked on a variety of technologies such as developing access control systems, performing AI research and development to improve existing technologies, to developing secure components of a high impact Cyber Physical System. Currently, I work on creating interoperable toolkits to deploy code across a multitude of partners in a safe and consistent way."
As an ACES instructor, Ranade's course addresses topics in secure application development for IoT, or Internet of Things, threat categories, security services, activity privacy, and intrusion detection/prevention.
"IoT, is all around us- from connected appliances, to wearables, to smart vehicles," said Ranade. "The diversity of IoT usecases, and its increasing involvement of these smart devices and sensors in our daily life introduces evolving opportunity for cyber criminals."
In this course, students work on hands on assignments related to topics in IoT vulnerability identification and management, performing reconnaissance operations, and learning about popular IoT frameworks and APIs. In addition to lecture, students work together in groups to relate their classroom knowledge to industry-level Cyber Physical Systems, by learning about the ins and outs of the architecture, its associated vulnerabilities, as well researching and documenting methods to enhance the security of their findings.
Concerning this course, Ranade notes it benefits to students interested in cybersecurity because of its relatability to the ever-connected world.
"For example, if you utilize a smart phone, you are part of a digital ecosystem full of other sensors and smart devices, that you are continuously communicating with. In a way, learning about IoT security is like learning about cyber security as a whole," Ranade stated.

Learning the basics, understanding safety implications, and thinking critically about improving the security associated to these environments provides students with the critical thinking skills required in making a large impact once they get to industry.
"Students learn about the ways IoT surrounds them, as well as the many risks it brings to the safety of human life- especially when we discuss the criticality of certain smart devices such as internet-connected medical devices, smart grids, and transportation systems," Ranade said.
Alongside with her work with UMBC, Northrop Grumman, and ACES, Ranade also served as the Chapter Lead for the Northern Virginia Pathways Council where she oversaw efforts in volunteer, professional development, and social activities. Outside of professional endeavors, Ranade enjoys (responsibility) spending time with loved ones and reading, particularly fantasy novels.


Published November 2, 2020