ACES Hosts First Virtual Research Fair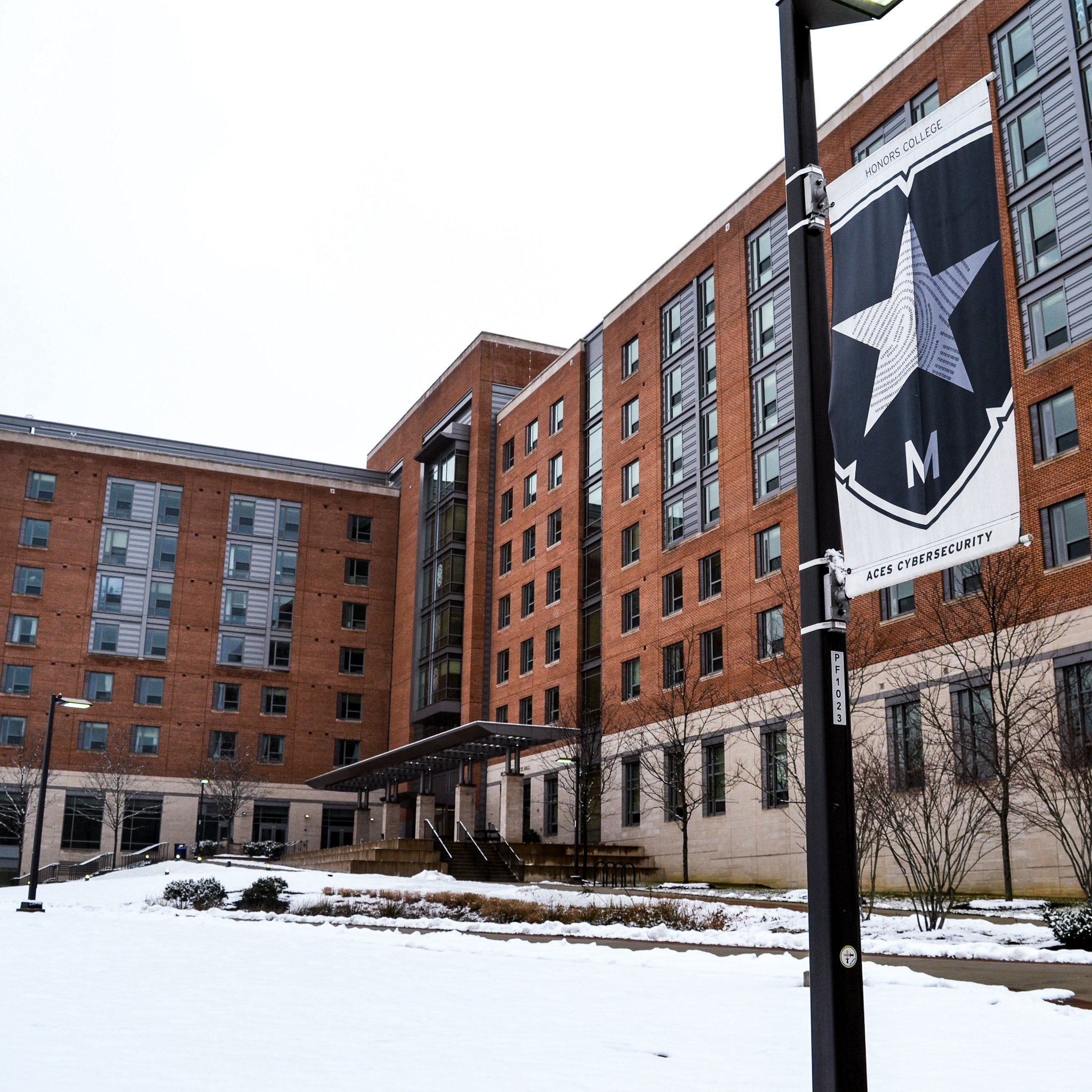 The Advanced Cybersecurity Experience for Students (ACES) hosted its first research fair on Tuesday.
In response to the restrictions caused by the COVID-19 pandemic, the ACES team hosted a virtual research fair. This event allowed students to learn from research professionals across a variety of disciplines.The event was additionally designed with equity in mind, as it allowed students both on- and off-campus to learn about research opportunities in the field.
The virtual research fair counted as part of the professional development sector of ACES's living-learning curriculum.
The event was primarily organized by Grace Mandato, the Events Graduate Assistant for ACES.
In organizing this event, Mandato wanted to introduce the ACES students to the research in the field of cybersecurity.
"It was a way to answer questions students may have such as 'What type of research is being conducted around cybersecurity?' 'What's happening right here at UMD?' and 'Are there ways to get involved?'" said Mandato. "It was great to have UMD faculty across several academic departments on campus come speak with ACES students on such a diverse array of topics, and to see our students engage with the presenters."
The first individual to explore his research was Dr. Jonathan Katz, Professor in both the Department of Computer Science and UMIACS Department of Electrical and Computer Engineering.
Katz's research primarily focuses on cryptography, which he defines broadly as the 'theory of cybersecurity." Exploring this theory, he specified that this research was less about attacks, vulnerabilities, and defense, and more geared toward understanding the landscape on which these attacks take place.
Next, Dr. Susan Campell, an Assistant Research Scientist for the School of Information Studies discussed her research concerning Human-Centered Cybersecurity. As she described it, this research seeks to understand the cognitive skills humans need to perform a cybersecurity job, while asking if these skills are teachable.
Additionally, Campbell's research interests center around the following: individual differences in Human-Computer Interaction performance and language aptitude; measurement issues and cognitive performance in Human-Computer Interaction; information search strategies and behavior; software tools and research workflow for cognitive psychology; and measurement in cognitive testing for personnel selection.
Next to present was Dr. Charles Harry, Associate Research Professor in international cybersecurity for both the UMD iSchool and the School of Public Policy. The research he discussed focuses on the moments when cybersecurity is either a public concern or a private problem and includes the development of an analytic framework for assessing cybersecurity risk.
Specifically, his current research project focuses on minimizing the most serious forms of cyber attack, espionage, and crime without hindering beneficial uses of information technology. As Harry is a recently added Co-Principal investigator on ACES's Scholarship for Service grant, more can be read about his research with ACES HERE.
Dr. Dave Levin, the next to present his research, is an assistant professor in the department of Computer Science. as well as the Chair for the UMD Computer Science Undergraduate Honors Program. His research interests include securing the web's public key infrastructure and defending against nation-state censorship.
Levin created a lab called Breakerspace where over two dozen students have the opportunity to work in groups on academic research projects, with Levin as the sole advisor. These projects span a wide variety of topics dealing with network security and systems security with one goal: making the Internet more secure for all users.
As Levin is also a recently added Co-Principal investigator on ACES's Scholarship for Service grant, more can be read about his research with ACES HERE.
Lastly, Dr. Michel Cukier, director for the Advanced Cybersecurity Experience for Students (ACES) undergraduate Honors College program and professor of reliability engineering with a joint appointment in the Department of Mechanical Engineering, presented his current research.
As he presented it, his research seeks to understand the vulnerability analysis of IoT devices, discovers features for detecting malicious websites, and detects and counters malign influence. Additionally, his research team is developing a video game to improve the diversity of the cybersecurity pipeline.
Published November 23, 2020