Brush up on best practices for online security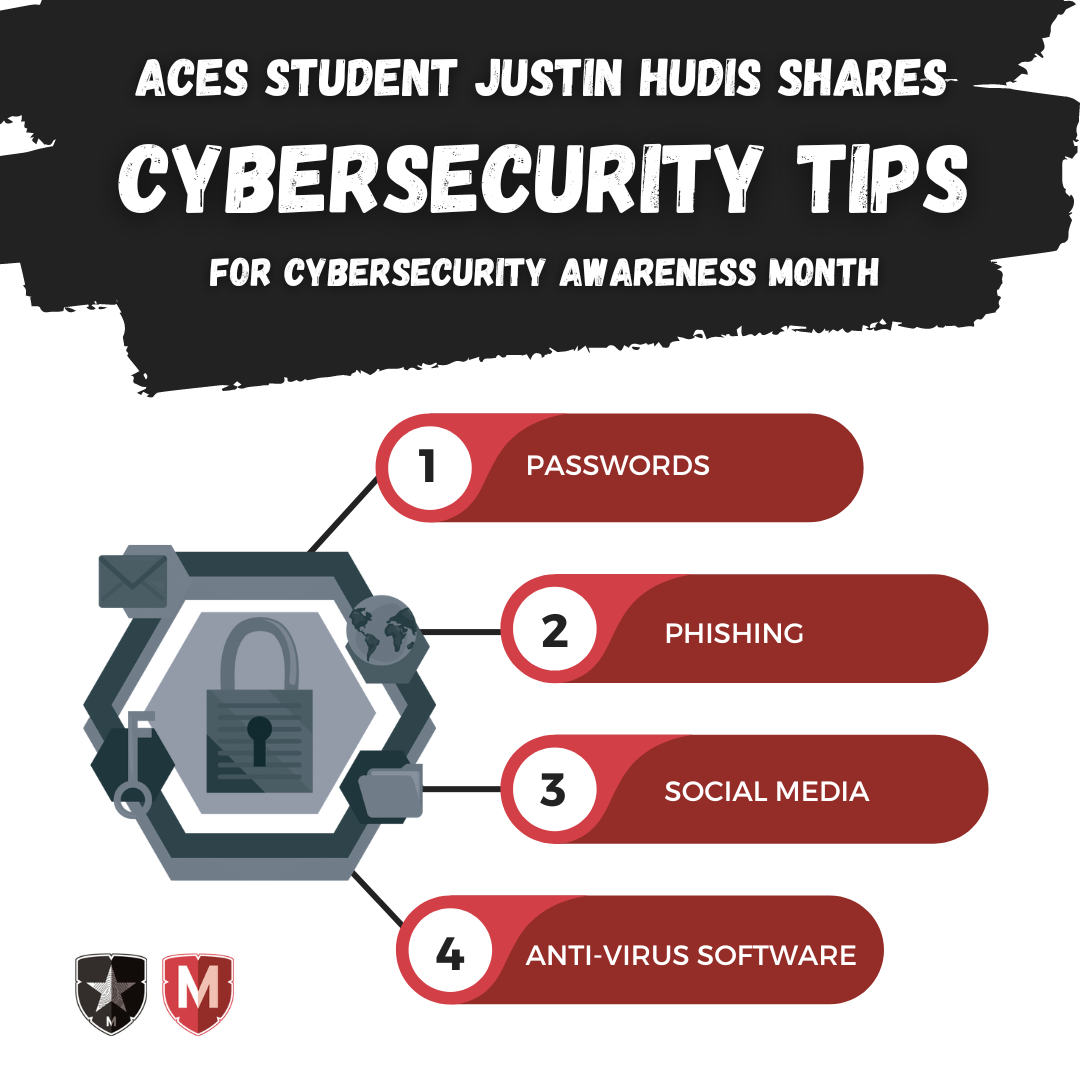 October is Cybersecurity Awareness Month! Honors Communications sat down with Justin Hudis '23 to learn more about how to protect ourselves from online threats. Click here to read more about Justin's tips on how to protect your online security, avoid phishing, and more!
ACES students have the opportunity to explore the world of cybersecurity and its real-world applications all within a close-knit community. Students gain practical experience through close partnerships with leaders in the field and experiential learning. Interested in learning more? The ACES minor application is open from now until October 28.
Want to learn more about Cybersecurity Awarness Month? Follow along with ACES on Instagram as we share other tips for protecting yourself online.
Published October 18, 2022