ACES Students Awarded Contract to Develop Senior Connection App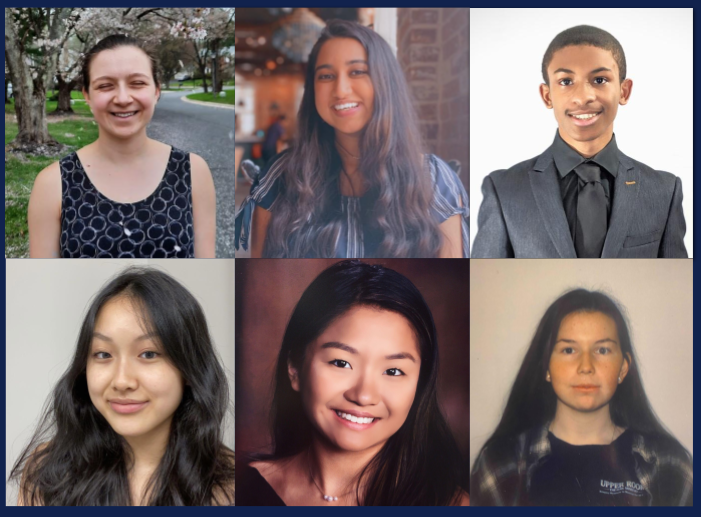 Loneliness and social isolation are familiar feelings for many. When a team including four ACES students noticed how profound these feelings were for the seniors in their lives, they sought a way to help. Their solution resulted in a government-funded app development contract that will help local seniors stay connected.
ACES students Marie Brodsky, Amanda Li, Amanda Liu, and Caleb Wheeler partnered with other university students to form WISE Cities, LLC, which aims to build accessible tools to facilitate social connection among seniors. Their first solution is the "Where Innovation Supports the Elderly," or "WISE," iOS app.
"Most new [social] apps on the market have a young college audience in mind, and leave out the population of seniors who might be newer to technology and might have additional barriers such as vision issues, difficulty with fine motor control, or becoming overwhelmed with the amount of content jumping out all at once in many popular apps," said Brodsky, a second year mathematics major and president of the project.
The WISE app will provide an accessible, easy-to-use platform for seniors to keep track of opportunities to connect with loved ones as well as their communities.
During the spring 2021 semester, the team entered their idea into the Smart City Challenge, which asks innovators to come up with tech solutions to the question "What solution do you see to help cities grow, operate, and meet population demands over the coming decades?" Entrants were judged on their proposal's equity, regional impact, sector impact, collaboration, innovation, and practicality.
One of the few student-led projects, the WISE Cities, LLC team was selected as a winner and awarded a contract by the Fairfax City Economic Development Authority in Fairfax, Virginia. The contract provides funding for the development and piloting of the app focused on seniors in the area.
"Several of us have seen this issue affecting the quality of life of our grandparents, and the past year of staying at home has made the problem of social isolation much more prevalent," said Brodsky, "So we proposed that cities work on becoming 'wiser' rather than 'smarter' to solve this problem."
This project relates to the team members' career goals after they graduate from ACES and UMD.
"I want to work on making tech more accessible to different demographics," said Li, a second year computer science major, "This project also helped me learn about the process of starting a small business."
Liu, also a second year computer science major, was seeking a way to gain exposure in project management.
All of the students expressed their goal to work towards developing tech for social good.
When asked if they had any advice for future ACES students who are interested in getting involved with similar projects, Wheeler, a third year computer science and mathematics student, said, "If you see it and like it, go for it!"
The team aims to release the WISE app later this year.
Published August 13, 2021