Two ACES Students Selected for the Kaspersky Lab Cybersecurity Case Study Competition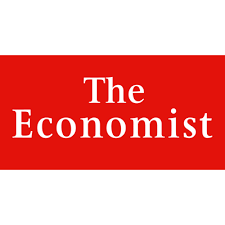 ACES students Spencer Chen and Saurav Das were selected to participate in the Kaspersky Lab Cybersecurity Case Study Competition.
Kaspersky Lab is the world's largest privately-held vendor of endpoint protection, operating in more than 200 countries and territories worldwide. For the cybersecurity case study competition, Kaspersky Lab invited teams from universities across the world to submit a proposal to solve a cyber security issue.
Below is this year's challenge summary:
Technology has the potential to change everything it touches. But can it play a greater positive role in democracy and the way people make the most important decisions about the future of their countries? Digital voting brings up a new frontier of challenges: from guaranteeing the anonymity of the voters to the prevention of fraud, all the while needing to ensure the security of the voting system itself. One small vulnerability or oversight could very well change the course of a nation's history. Blockchain technology could hold the key to a solution for securing digital voting systems. Your job is to design a blockchain-compliant system for digital voting that addresses the following security challenges to provide a reliable digital platform for democracy. We recommend that you provide a working proof of concept.
Spencer said, "We initially discovered the Economist competition through the weekly ACES e-mail update. We reached out to Dr. Jonathan Katz, who is also Spencer's cryptography professor and he provided us with a graduate student leader, Willem Wyndham."
Saurav said, "Our idea was to use blockchain technology along with cryptographic techniques to create a secure voting system that ensures privacy. Our advisor Dr. Katz informed us of research done at UMD and we used it in our proposal. We met with Ahmed Khosba one of authors of the research to develop our idea."
Spencer and Saurav's proposal explains that at a high-level, a vote is encrypted and the proof of the vote is sent to a public blockchain from an electronic polling station. A centralized authority then decrypts all the votes and posts the tally. They also post proof that the reported results are correct and then the voter can check that their vote was cast.
Spencer said, "The biggest issue we faced was a lack of strong background knowledge on cryptography. We overcame this by meeting with professors and doing research on the internet. The competition helped us to learn a lot about emerging cryptographic technologies like Ethereum. We also drew on our computer science backgrounds to create a technically advanced proposal in a competition which is mainly business focused.
Learn more about the Kaspersky Competition and watch Spencer and Saurav's proposal here. Cast your vote and help them win the People's Choice Award!
Published November 4, 2016