ACES Associate Director Featured on Big Ten Network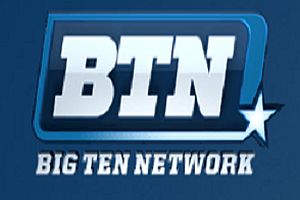 ACES Associate Director, Dr. Jan Plane was recognized by Big Ten Network for her work with the CompSciConnect Camp. CompSciConnect is a three week summer camp and monthly weekend program for middle school students, particularly those underrepresented in computer science (girls and racial minorities). Students learn about computer science and topics such as web development, programming, robotics, with an emphasis on interdisciplinary connections and global citizenship. The Big Ten Network's article and commercial featuring CompSciConnect is available below.
Ah, summer camp! Who can forget the nature hikes, the campfires, the arts & crafts, the field trips to the Glenn L. Martin Wind Tunnel?
Wait, wha-?
If your memories of camp don't include touring one of the premier wind tunnel testing facilities in the nation, that's probably because you didn't go the University of Maryland CompSciConnect Camp.
CSC Camp is a multi-year summer program run by the UMD Department of Computer Science. Its goal is to foster interest in computer science among middle schoolers, specifically those students who are traditionally underrepresented in the field, namely women and people of color.
As Jandelyn Plane, director for the Maryland Center for Women in Computing, explains, it is crucial to reach youth who show an interest in computer science at a pre-high-school age.
Literature shows that when people from underrepresented populations are leaving elementary school, they appear to be just as interested in STEM. But by the time they're coming to the university, we have very few from those populations coming [into computer sciences.] The real problem is that in high school they don't take the right courses and get more interested. If we can bridge those years to get them excited about computing, and then maintain it throughout the whole year, then they are likely to come here.
View the full article featured in Big Ten Network.
Published October 31, 2016