ACES Instructor Gordon Finding Solutions for Disciplinary Barriers in Science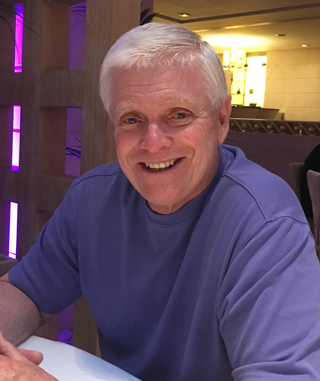 Cybersecurity professional and ACES instructor Dr. Lawrence A. Gordon recently had research published in the Nov 29 issue of the American Association for the Advancement of Science journal, Science.
Not only does Gordon serve as an instructor for ACES courses, he is also integrated further into the ACES community as a Co-Principal Investigator for the Scholarship for Service program, hosted by the National Security Agency and National Science Foundation.
His recent publication, "Cyber risk research impeded by disciplinary barriers," addresses questions of disciplinary ownership within cybersecurity, inability to coordinate across disciplines, and the undefined scope of problem domain, issues that have frequently emerged within recent cross-disciplinary cyber risk research. Thus, drawing on global expertise and challenges from industry, academia, nonprofit organizations, and governments, Gordon worked with a team of eighteen fellow researchers to respond to these issues. Within their research, they adjusted the classical risk-management process to identify core research questions for cyber risk, gaps in knowledge that need to be addressed for advances in security, and opportunities for cross-disciplinary collaboration for each area, while acknowledging the growing nature of the field.
Outside of ACES, Gordon acts the EY Alumni Professor of Managerial Accounting and Information Assurance at the Robert H. Smith School of Business, University of Maryland (UMD). He is also an Affiliate Researcher at the Maryland Cybersecurity Center and an Affiliate Professor in the University of Maryland's School of Public Policy's Center for Public Policy and Private Enterprise.
The full text of his article is available for public access at https://science.sciencemag.org/content/366/6469/1066.
Published December 9, 2019