ACES Faculty Member Featured in the Washington Post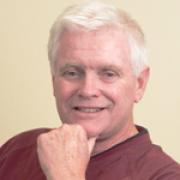 Dr. Lawrence Gordon, ACES Professor of HACS 208A, Accounting and Economic Aspects of Cybersecurity, was featured in the Washington Post last week. His article, titled "Business advice: You've just been hacked. Here's why that can be good news," is available below.
A cybersecurity breach can leave companies, as well as its customers and employees, vulnerable. Furthermore, repairing the damage from the breach can be very expensive. But a major attack can also be good news for companies with gaps in their cybersecurity defenses.
Sure, it's counterintuitive. However, the best way to improve an organization's cybersecurity might be to have the security gaps exposed sooner rather than later.
Though no system will ever be 100 percent secure, breaches spur the evolution from one stage of cybersecurity technology to the next. This is the economic process of "creative destruction,"a theory coined by economist Joseph Schumpeter in the 1940s. According to Schumpeter, in a capitalistic society, creative destruction is a necessary component of technological innovation and, in turn, economic growth. Cybersecurity breaches, and what follows, provide additional evidence that Schumpeter's theory is alive and well.
View the full article in the Washington Post.
Published November 16, 2015