ACES Director awarded USM Excellence in Mentoring Award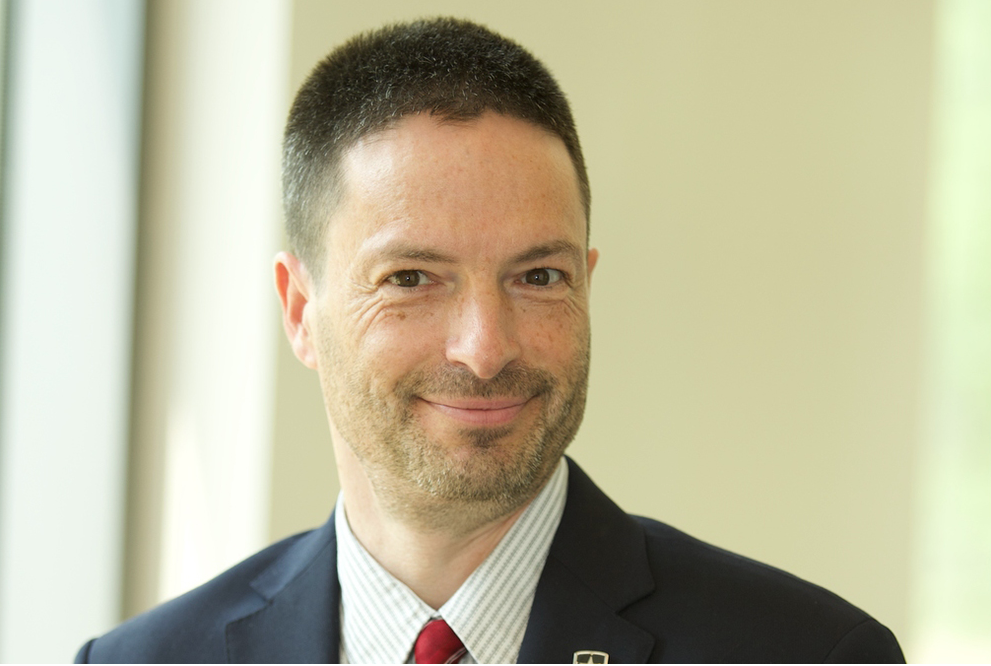 The 2023 USM Regents' Faculty Awards will be bestowed to 19 members of the faculty at institutions across the University System of Maryland (USM). The awards are the greatest recognition the board can give to exemplary professors. The following categories are recognized for distinction in the categories: creative activity, teaching, mentoring, public service, and scholarship or research.
Dr. Michel Cukier, the director of the Advanced Cybersecurity Experience for Students (ACES) program, has been awarded the USM Board of Regents Faculty Award for Excellence in Mentoring.
Dr. Cukier is a professor of Reliability Engineering at the A. James Clark School of Engineering, University of Maryland, College Park. He is also the primary investigator of a National Science Foundation REU Site on cybersecurity in collaboration with Women in Engineering, where more than 85 per cent of the participants are female students. He joined the University of Maryland in 2001 as an assistant professor and is now the Director of ACES.
He developed a ground-breaking cybersecurity education program in 2013 called the Advanced Cybersecurity Experience for Students (ACES) Living and Learning Program.
The ACES Honors College program is the first of its kind to focus specifically on cybersecurity and provides students with a team-based,multi-disciplinary, experiential learning experience through a mentoring infrastructure. Over 600 students have participated in the ACES LLP, with an additional 250 enrolled in the ACES Minor program.
Dr. Cukier's CyberConnect initiative is the culmination of his work, a multi-tiered mentoring program through which ACES LLP and ACES Minor students are matched with cybersecurity professionals to explore the cybersecurity field and build relationships. He has developed a unique and successful program that educates the next generation of cybersecurity leaders with a multidisciplinary approach, which is being recognised by theUSM Board of Regents Faculty.
At the full board meeting scheduled for April 14 at Coppin State University, Chancellor Perman and Board of Regents Chair Linda Gooden will recognize the winners. Each award carries a $2,000 prize provided by the institutions and the University System of Maryland Foundation.
USM Chancellor Jay A. Perman expressed his gratitude to all the Awardees for their contribution.
"It's a privilege each year to pay tribute to our outstanding faculty," said USM Chancellor Jay A. Perman. "The impact of their teaching, their discovery, their scholarship and service simply can't be overstated. That our winners have distinguished themselves among tens of thousands of their faculty colleagues across the System makes this a rare honour and proves just how meaningful are their accomplishments. I'm so grateful for their work."
USM institutions and programs are among the nation's best in quality and value according to several national rankings. Visit https://www.usmd.edu/newsroom/news/2313 to learn more about the 19 Distinguished faculty members and their contributions in Mentoring; Teaching; Public Service; Scholarship or Research; and Creative Activity.
Published March 16, 2023