ACES Student Award Fulbright Grant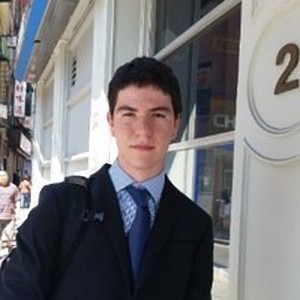 ACES student Louis-Henri Merino was award a Fulbright US Student Research Grant to Switzerland.
Louis-Henri joined ACES as an LLP student and continued to be a part of the program by joining the Minor. He is also getting a minor in Innovation and Entrepreneurship through the Smith School of Business and is a Banneker-Key Scholar.
As a student, Louis-Henri has conducted research with Dr. Michel Cukier, Director of ACES. He also worked with the NIH/National Institute of Allergy and Infectious Diseases on genome-scale genetic screening under Drs. Iain Fraser and Bhaskar Dutta, and with the Johns Hopkins University Neuropathology Research Lab on genome expression under Dr. David Nauen.
In addition to his studies and research, Louis-Henri has been deeply engaged as an educator, serving as a teaching assistant, course designer and lab manager for the UMD Cybersecurity Program. He is the Teaching Assistant for ACES core foundation courses.
With his Fulbright award, Louis-Henri will carry out his project on "Securing electoral systems using innovative blockchain technology" at the École Polytechnique Fédérale de Lausanne, in Dr. Bryan Ford's decentralized/distributed systems (DEDIS) lab.
Congratulations to Louis-Henri on this wonderful achievement!
Published April 8, 2019