ACES Competition Team ranked 8th in nation after NCL Spring Season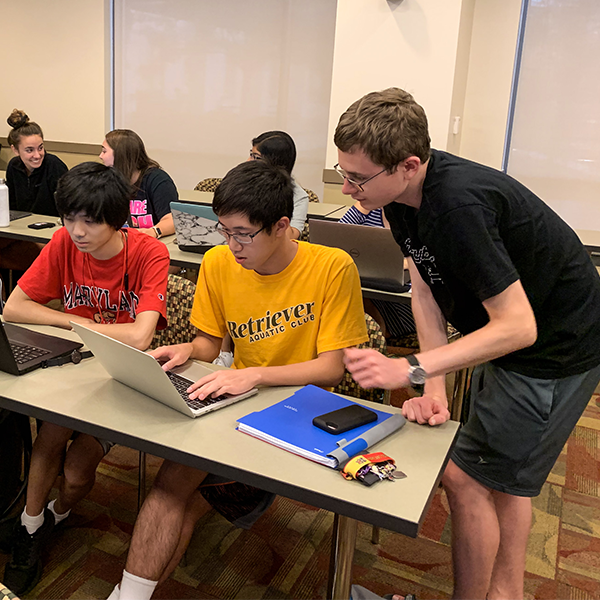 National Cyber League (NCL) and Cyber Skyline released list of the top cybersecurity schools based on a record number of participation in the NCL Spring Season from individual students and schools.
NCL is a cybersecurity competition for high school and college students that allows students to directly apply their competitive cybersecurity skill sets to a series of challenges. Designed to help students prepare for relevant cybersecurity roles, competition challenges align to industry certifications and government standards. According to Security Magazine, these challenges include identifying hackers from forensic data, breaking into vulnerable websites, recovering from ransomware attacks, among others.
After the competition, students from each team received Scouting Reports, or explanations of the various strengths and weaknesses from across a variety of cybersecurity domains. They can use these Scouting Reports to refocus their competitive training once returning to their universities and to boost resumes for future job opportunities.
"Demand for cybersecurity professionals has skyrocketed in the past several years. Cyber competitions like NCL provide a way for cybersecurity students to demonstrate their skills to employers, especially with many entry-level jobs requiring experience," said Franz Payer, CEO of Cyber Skyline, according to the NCL official webpage. "The new Cyber Power Rankings highlight the top schools producing new cybersecurity professionals. We're excited for what competitions can do to help address the cyber talent shortage."
Following a record number of participants in the NCL Spring Season, NCL and Cyber Skyline released its inaugural list, which recognized the top ten cybersecurity schools that competed.
At the NCL Spring Season competition, the ACES Competition Team faced the nation's number one cybersecurity team from the University of Nevada - Reno. Also in attendance were other top ten schools including the University of Hawaii at Manoa, California State University - Chico, New York University, the University of California - Davis, Texas A&M, and more than half the National Security Agency and Department of Homeland Security's jointly designated cybersecurity Centers of Academic Excellence.
Nevertheless, despite strong opposition from the 419 schools that participated nationwide, the University of Maryland Advanced Cybersecurity Experience for Students (ACES) placed eighth in the nation.
ACES Assistant Director Jessica Harrington commented on the facets of the ACES program that helps its students succeed.
"I think it's our holistic approach to teaching cybersecurity that sets us apart from other programs in the nation," said Harrington. "Through classes that teach technical skills alongside less technical and non-technical aspects of cybersecurity, students are given a well-rounded viewpoint of the field which ultimately helps them in competition."
Harrington went on to praise the ACES Competition Team's dedication to practice and skill-building: "The team meets every week to refocus and to strengthen and broaden their cybersecurity skill set."
View the entirety of the Power Ranking list here: https://cyberskyline.com/data/power-ranking/.
Published October 1, 2019