ACES alumni present paper at USENIX conference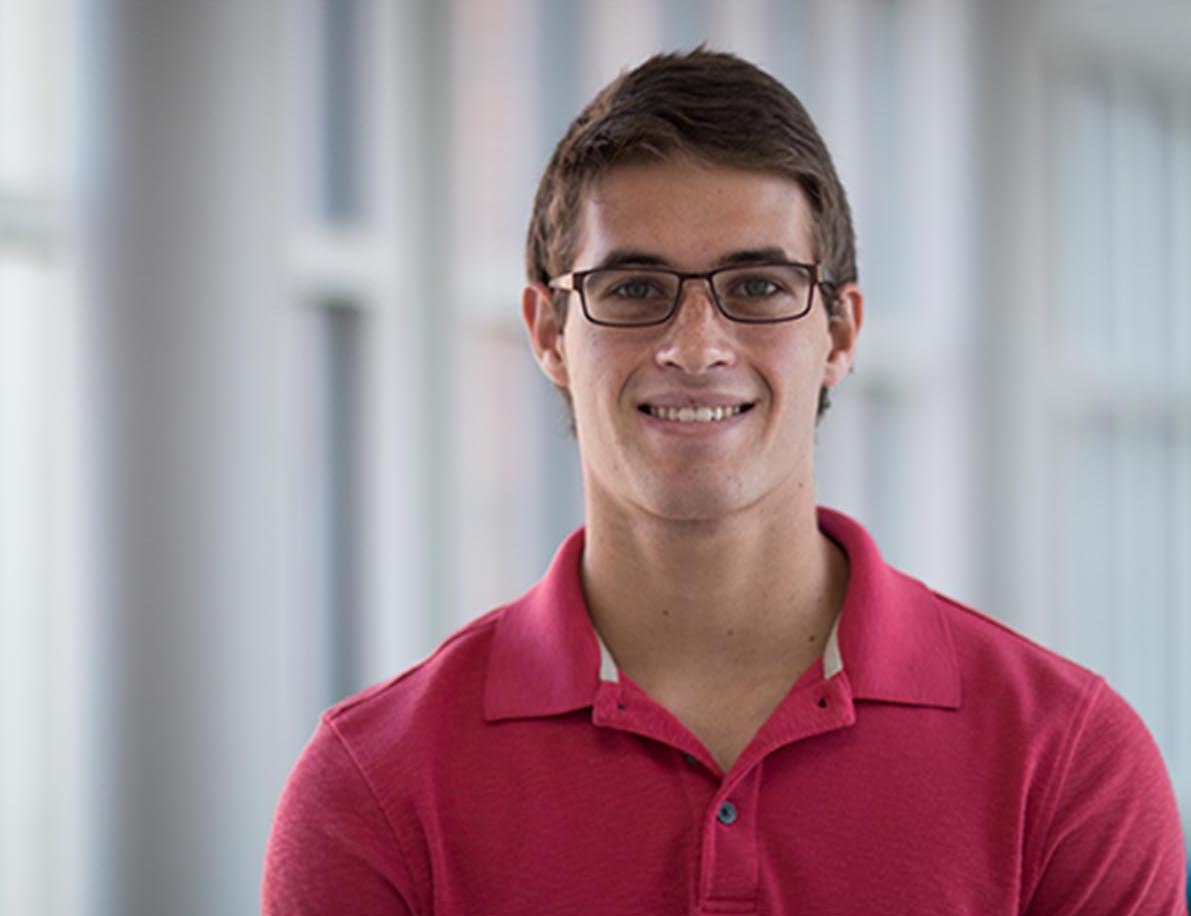 Former ACES students, Ashton Webster '17, computer science, '18 MS, and Ryan Eckenrod '17, computer science, '18 MS, presented their paper, "Fast and Service-preserving Recovery from Malware Infections Using CRIU" at the USENIX Security Symposium. Dr. James Purtilo, in the Computer Science Department, is the other author and sponsored the research under an ONR Grant.
Ashton and Ryan became involved in the research last year as part of their Master's program. They were investigating dynamic reconfiguration techniques, which can quickly change a system to defeat and confuse cyber attacks.
Ryan says, "It's essentially an effort to create a system that near instantaneously restores a malware infected computer back to an uninfected state while removing the malware, making sure no connections to the computer or processing state are lost, and saving the malware for later forensic analysis. Our work differentiates itself from prior work by preventing the loss of internet connections and processing state on the infected machine while still recovering instantaneously."
Ryan and Ashton decided to apply to the USENIX because they wanted to be published in a top-level conference. They have published in a lower level conference three years ago with their paper "An Improved Method for Anomaly-Based Network Scan Detection," which was research we did for an ACES class.
---
To follow along with the conference, follow @USENIXSecurity on Twitter or the hashtags #usesec18 and #ase18.
To learn more about the conference, visit https://www.usenix.org/conference/ase18.
Published August 16, 2018